Nasser Hejazi Died
Started by
Siamak
,
May 22 2011 05:03 AM
Posted 22 May 2011 - 05:03 AM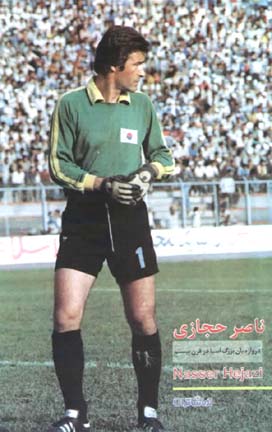 http://www.mehrnews....?NewsID=1318642
Edited by Siamak, 22 May 2011 - 05:05 AM.
---
Posted 22 May 2011 - 08:26 PM
Heartbreaking, so sad to see such amazing iconic legend leave us so soon. He will be greatly missed by millions of Iranians who loved him dearly for his footballing brilliance, charismatic character, and especially his recent courageous interviews condemning the atrocious IR, lashing out at the entire oppressive system. R.I.P. Mr. Hejazi, you will always be in our hearts!
---
Posted 26 May 2011 - 05:37 PM
---
---
0 user(s) are reading this topic
0 members, 0 guests, 0 anonymous users