The Vuvuzela is a plastic trumpet that is also known as a stadium horn.

To some it is a traditionally rousing sound that is part of soccer/football matches in South Africa.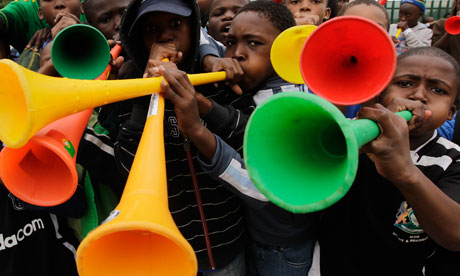 To others it is an annoying distraction that has been likened to a deafening mix of angry elephants trumpeting and a fog horn.

What is your view?


http://www.banvuvuzela.com/
http://msn.foxsports...phere?GT1=39011